Posted 09 24 21
Earlier this year my good friend Jeremiah of SVVN remixed a few songs from my album, The Ride. I'm so happy with how these versions turned out and I hope you like them too. Jeremiah went about these remixes very detailed, I'll let him explain: "Creating cinematic remixes is one of my favorite expressions of SVVN. Cory Quintard, the singer-songwriter behind Volunteer, shared an early version of his album The Ride with me while we were in Africa working on a film project together. I listened to the album from beginning to end while we rode in a van from one rural...
Continue Reading
Posted 07 16 21
My new single, New Beginning, is out now. Buy / stream here. I recorded New Beginning at the start of 2021. The last year has been so difficult for so many. I was fortunate to be one of the lucky ones. So many lost their incomes, their sense of purpose, their health, or even a loved one. Every person on Earth felt some level of loss in a new and unique fashion. Some days, I felt depressed and anxious. I felt afraid that music would go away or that nobody would ever care about it anymore. I felt this way about many things. As people started...
Continue Reading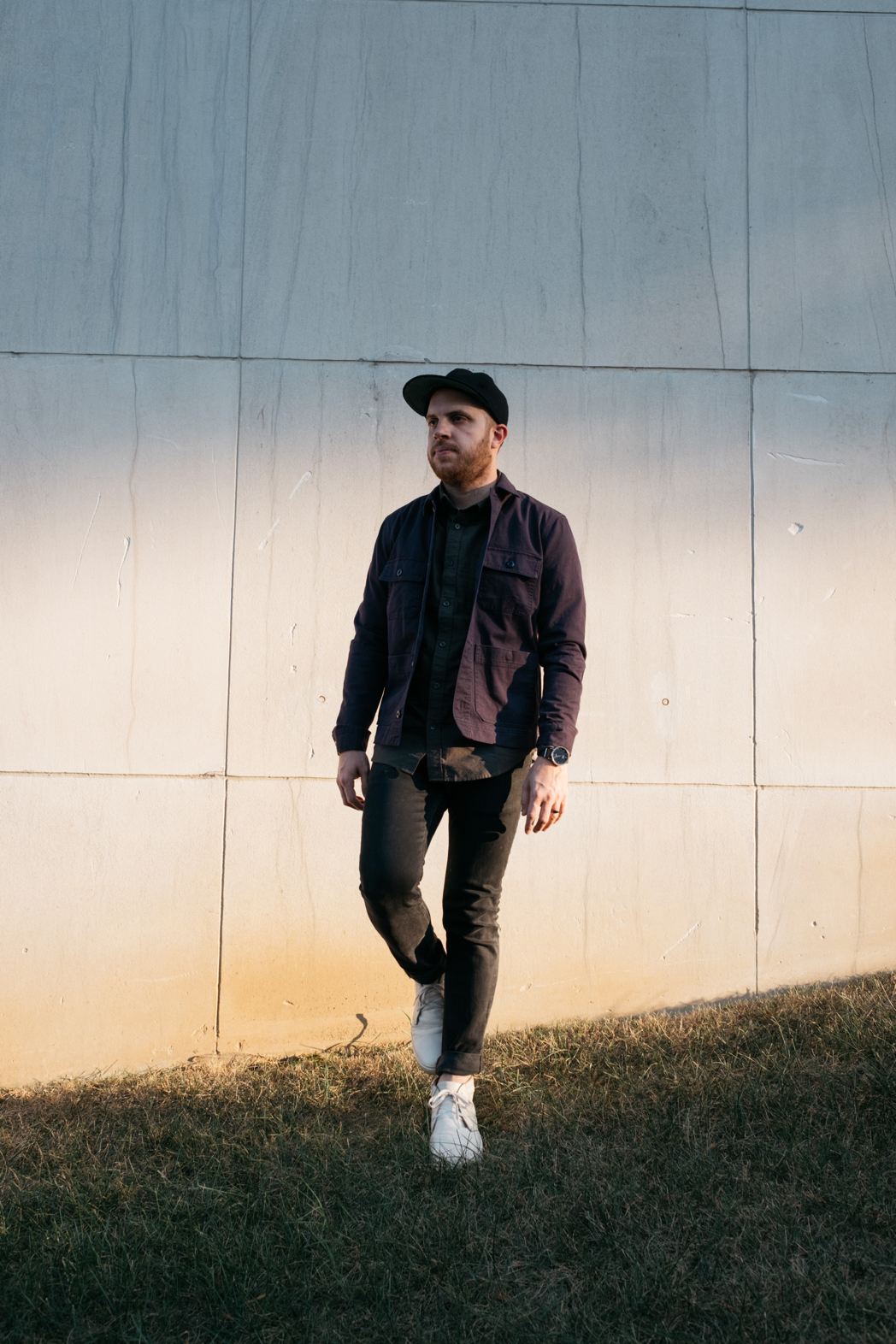 Volunteer is the brainchild of singer/songwriter Cory Quintard from Nashville.
In the short 3 years since he started Volunteer he independently released his debut EP, 'The World Will Begin Again'—produced by Jeremiah Dunlap at Emissary Studios, mixed by Jon Howard (producer/engineer, former touring member of Paramore) which gained a great listenership on Spotify and Soundcloud. The EP's namesake single was quickly streamed over 100,000 times with follow up singles "Somebody's Everything" and "Waking Up" also breaking the 100,000 mark within the year. The music video for "The World Will Begin Again", released along with the album, performed well on YouTube with over 10,000 views on its own. The success of the debut EP translated into album sales and eventually a licensing deal from The Music Bed.
Since 2016 Volunteer has performed at The High Watt, The Basement, Mercy Lounge, The Back Corner, Analog and Musicians Corner followed along with being one of three musical guests at the nation's premier conference for creatives and storytellers, Story Conference. He embarked on a full band tour in support of Matt Hires' 'American Wilderness' Tour playing 25 dates in just over a month across Florida, Texas, The West Coast, The Midwest, and The Northeast just as the second EP was nearing completion.
The follow up EP, 'The World Is Ours' released in April of 2017 and has been critically acclaimed receiving over 10k streams on Spotify of the first single in just a month. 2018 found Volunteer releasing a series of singles including the viral and catchy, feel-good anthem "Good Good Day" used by YouTuber Kristin Johns (609k subscribers) on her Making Memories video (295k views) and "Deep Into The Wild" used by Nick Jonas as the backdrop to his wedding highlight video (2M+ likes) with wife Priyanka Chopra.
2020 will see the release of Volunteer's highly anticipated debut full-length album. Cory, armed with a band of Nashville's best plans to reveal his most honest and raw work to date with his personable and high-energy live shows.